Getting started with your site's SEO with SEO PowerSuite
Getting started with your site's SEO with SEO PowerSuite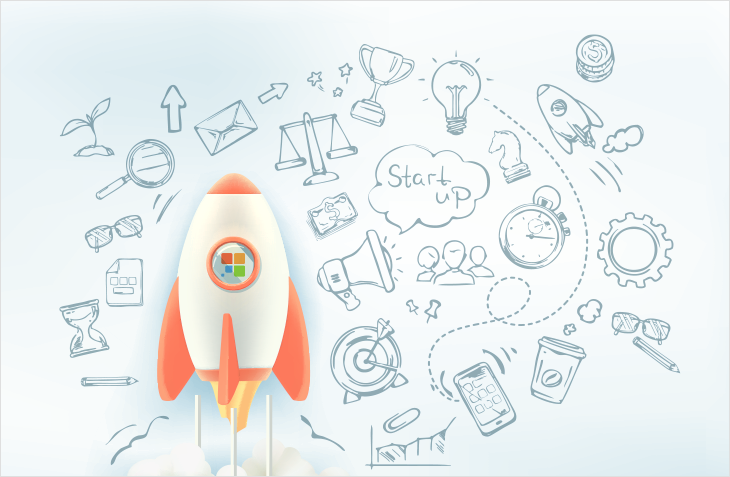 Thank you for downloading SEO PowerSuite! We're so thrilled to have you on board.
Now that the toolkit is downloaded and installed, it's time to learn what's in there and how to set up and launch your first SEO campaign in SEO PowerSuite.
If you feel that you have a good grasp of SEO, keep on reading this article. If you're just beginning your SEO journey, we'd recommend that you jump to this 30-minute daily SEO course.
This guide is stuffed with links to helpful materials so if you need to dive into more details, just click on any link you'll see during the read.
1.

What's inside the toolkit?

SEO PowerSuite is a bundle of four tools — Rank Tracker, WebSite Auditor, SEO SpyGlass and LinkAssistant.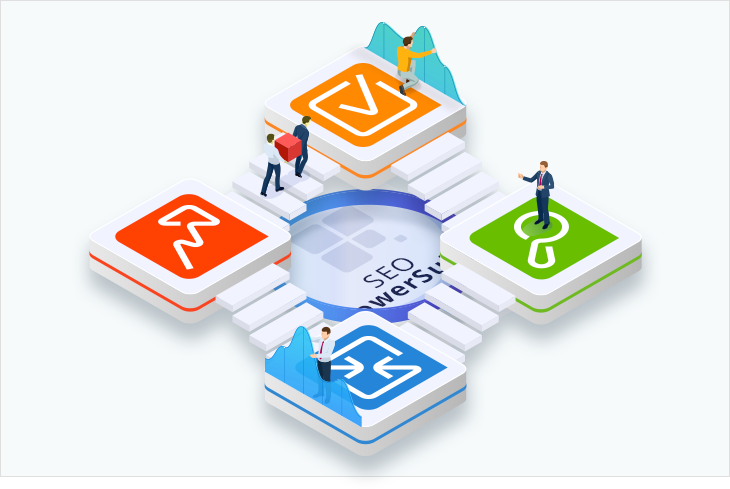 It's easy to guess that each separate tool is designed to cover a specific part of SEO.
Let's check what the four tools are and what they do.
Rank Tracker
Rank Tracker is the tool that will help you find profitable keywords, check your rankings (and your competitors' too), and conduct comprehensive competitive analysis.
WebSite Auditor
WebSite Auditor will take care of the on-page optimization and check if your website works properly from the technical and content optimization standpoint.
SEO SpyGlass
SEO SpyGlass is a powerful backlink research tool that lets you collect and analyze all your and your competitors' backlinks.
LinkAssistant
LinkAssistant eases your future link building efforts. It helps you find hundreds of link building prospects, handle the outreach, and manage your link building campaign right from the app.
2.

How do I use SEO PowerSuite for my site's SEO?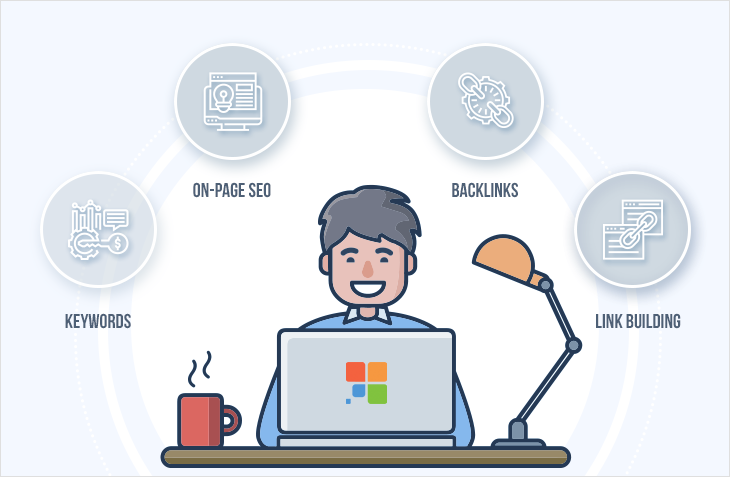 To make your future workflow more organized, let's first segment it into four pillars. Those will be keywords, on-page SEO, backlinks, and link building. Such segmentation will help make your SEO campaign more consistent.
Based on the above, here's how your step-by-step plan will look like:
- Keywords
It's worth to start with the keywords, and there are good reasons for that.
Keywords on your site work as hundreds of beacons for search engines and help them match user queries to the content on your site.
It's uber-important that the keywords you use align with what your site is about. Because if they're not, the traffic your site gets will likely be irrelevant and bring few conversions.
To find the right keywords, you'll have to conduct proper keyword research and analysis in Rank Tracker.
Here's your plan:
That's pretty much it for the keywords part in Rank Tracker. If you feel that you need a more detailed walkthrough of the app, check out this video.
- On-Page
When all keywords are collected, filtered and grouped, let's start with the on-page optimization.
To rank high in search engines, your site has to be properly optimized tech- and content-wise. For this task, we'll be using WebSite Auditor.
Here's what you'll have to do:
- Backlinks
Backlinks are one of the most valuable additions to your site's SEO.
Search engines give a lot of weight to sites with backlinks coming from highly reputable domains. High volumes of backlinks coming from spammy sites, in contradiction, may spoil your domain reputation.
With this in mind, before you start building your backlink profile, it pays to check the current state of things, i.e. find and check all the backlinks already pointing to your site.
Here's your shortlist of steps to perform in SEO SpyGlass:
- Link Building
If you've completed all the previous steps, your backlink profile should be clean by now. This means that you're fully set to start building backlinks.
A successful link building campaign is made of a nonstop search for link building prospects in the first place, a well-thought strategy, and a proper outreach.
These activities can become extremely time-consuming, but not when you have the right tool at hand. LinkAssistant makes the most part of your future campaigns' routine automated and saves you tons of time.
Here's how you can automate your link building:
That's it for the link building part. If you want to take a look at how the above is put to practice check this short video guide.
3.

Where do I find help and guidance?
We did our best to walk you through some major SEO PowerSuite features in a short format. Clearly, everything that we want to share with you will never fit into one article.
But no worries — we've got you covered.
Here's the list of our site's sections where you'll find help if necessary:
1. Learning Hub
Learning Hub is the central spot from where you can navigate to all training materials of the website. Bookmark this page and you'll always have it at hand in case you need additional help on the software.
2. Webinars
Every week, we run live webinars where you can take a guided live tour through SEO PowerSuite. This is a great opportunity to quickly learn the product and address any of your questions directly to the Head of our Customer Support department.
3. Help Centre
When you're looking for instructions about the tools and their features, make sure to visit our Help section. There, you'll find everything you may need in a short and digestible format.
4. Customer Support
We can proudly call our customer support agents the masters of replying to any How-to and Why-is queries. Whenever you feel you're lost in guides and FAQs, or you just feel too lazy to search for the info yourself, feel free to reach our customer support team. Both Live Chat and Tickets are available.
5. SEO Workflow
In a nutshell, SEO Workflow is the extended version of this short guide. If you're ready to plunge into more details and make your SEO campaign lit, jump to the workflow guide without any further ado and use it as your personal handbook for your site's SEO.
6. Blog
SEO PowerSuite's regularly updated blog is home to hundreds of in-depth, actionable articles, SEO guides, and industry news. It's a very good source for educating yourself and honing your SEO knowledge.
7. Communities
We are where your business is. Join hundreds of SEO discussions, explore new SEO strategies and communicate with SEO experts in our private Facebook group.
4.

What's next?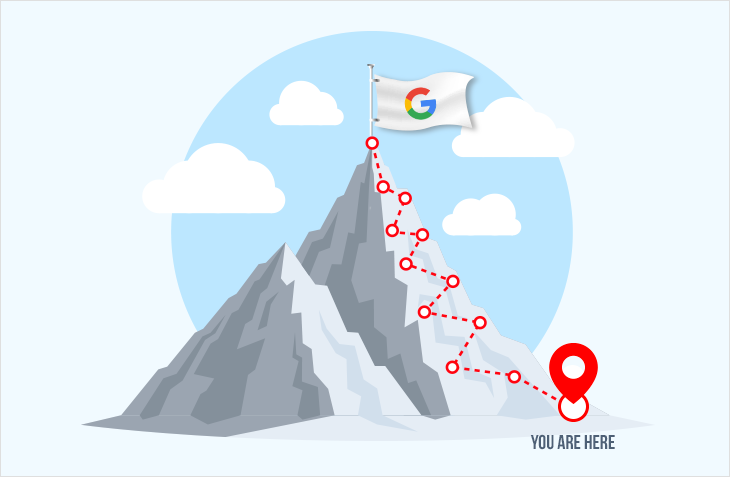 That's all for today. We hope this material helped you get to know SEO PowerSuite better.
During this week, you'll be receiving more guidance and helpful materials from us via email, so make sure to whitelist us by adding us to your address book in your email client. Since some of the email providers are extremely harsh in filtering newsletters, this will ensure we always hit your inbox.
Till tomorrow and let it be a rocking SEO.
---
Create a winning SEO campaign with SEO PowerSuite:
---